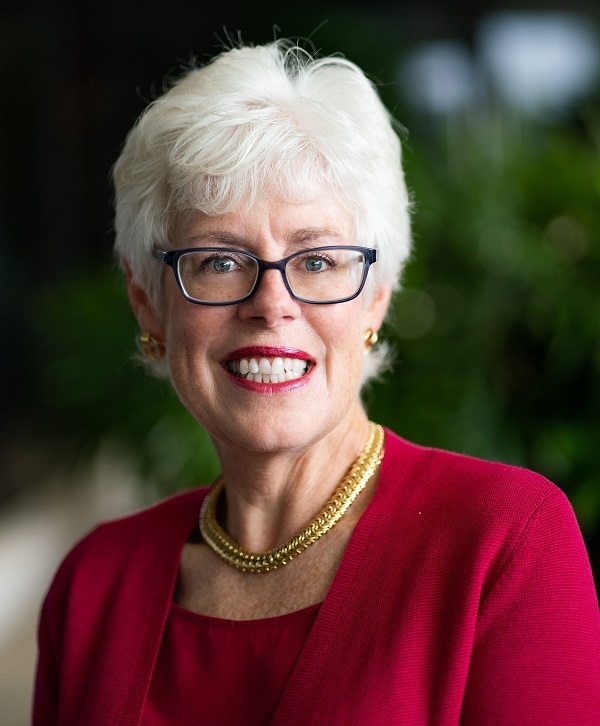 BATON ROUGE, La. – Sue Kozik, senior vice president and chief information officer at Blue Cross and Blue Shield of Louisiana, has been honored by Women We Admire as an outstanding woman leader in her field and in our state.

Kozik was named one of The Top 50 Women Leaders of Louisiana for 2022. "We honor this group of women for their hard work and dedication to continuing the momentum of success for their organizations year after year," said Women We Admire in a statement.

Kozik, who joined Blue Cross and Blue Shield of Louisiana in 2018, is a change agent for the organization, enabling it to lead in the health insurance industry. She leads the IT organization and also has enterprisewide accountability for the Project Management Office and Cybersecurity Services. With each of these areas, she enables Blue Cross to maintain its leadership position in a constantly changing and intensely competitive health care marketplace.

Kozik is an innovative business leader and CIO with a proven track record of delivering results in highly regulated and competitive industries. She came to Blue Cross from Seattle-based Group Health, a $4 billion nonprofit integrated health care delivery system which was sold to Kaiser Permanente. Prior to Group Health, she held executive positions at Independence Blue Cross, TIAA, Lucent Technologies and CIGNA. For a number of her CIO roles, Kozik was the first leader in the company to hold that executive position, bringing technology to the conversation and to the board level.

She has been honored by the IT industry with many prestigious awards, including the CIO 100 Award and the HP Innovation Award, and by the Washington Diversity Council as one of their "Most Powerful and Influential Women." She was also profiled in Dan Roberts and Brian Watson's 2016 book Confessions of a Successful CIO—the Conversation Continues. In 2020, Kozik was recognized by the National Diversity Council as one of the nation's Top 50 CIOs.

Kozik graduated from Bates College in Lewiston, Maine, and served as a member of the college's board of trustees for 15 years. Since 2012, Kozik has been a member of the board of directors at Tech Impact, a national nonprofit focused on workforce development and technology services. Sue also works with a number of technology startups and advisory boards.

Bryan Camerlinck, Blue Cross' executive vice president and chief operating officer, said, "Sue is much-admired as a leader at Blue Cross and a pathfinder for other women in business, particularly the IT field. Our leadership and all the employees at Blue Cross join me in celebrating Sue's accomplishments as a top woman leader in Louisiana."

To view the full list, visit https://thewomenweadmire.com/2022/06/06/the-top-50-women-leaders-of-louisiana-for-2022/.

About Women We Admire

Women We Admire provides news and information on today's women leaders in business, entertainment, sports, motherhood, medicine, law, and many other fields. We cover a broad range of topics and areas of interest aimed at recognizing the achievements of exceptional women while inspiring others to aim high and continue their journey towards reaching their full potential. Women We Admire and its affiliates circulate its content to over 32,000 individuals and businesses.
About Blue Cross and Blue Shield of Louisiana

Blue Cross and Blue Shield of Louisiana is committed to our mission to improve the health and lives of Louisianians. Founded in New Orleans in 1934, we are a tax-paying nonprofit health insurer with offices in every major region to serve our customers. We have been recognized for the past four years as an honoree of The Civic 50, named by Points of Light as one of the 50 most community-minded companies in the United States.
Blue Cross and Blue Shield of Louisiana is an independent licensee of the Blue Cross and Blue Shield Association. We are a private mutual company, owned by our policyholders, with an independent Louisiana Board of Directors and no shareholders. We invite all Louisianians to visit our website at www.bcbsla.com or talk to us on social media @BCBSLA.